Monthly Plan
For cats who need treats, toys, and gear more often. Basic and luxury box options available. As low as


Pay monthly and skip a box or cancel anytime.
Pay monthly for six months and save on every box.
Pre-pay for 6 months of boxes and save!
Seasonal Plan
4 giant boxes per year with seasonal toys and gear. Pick your own large luxury items. As low as


One giant box every 90 days, pay as you go.
Pay every 90 days for 4 GIANT boxes (1 year of boxes).
Prepay for a year of 4 quarterly boxes and save.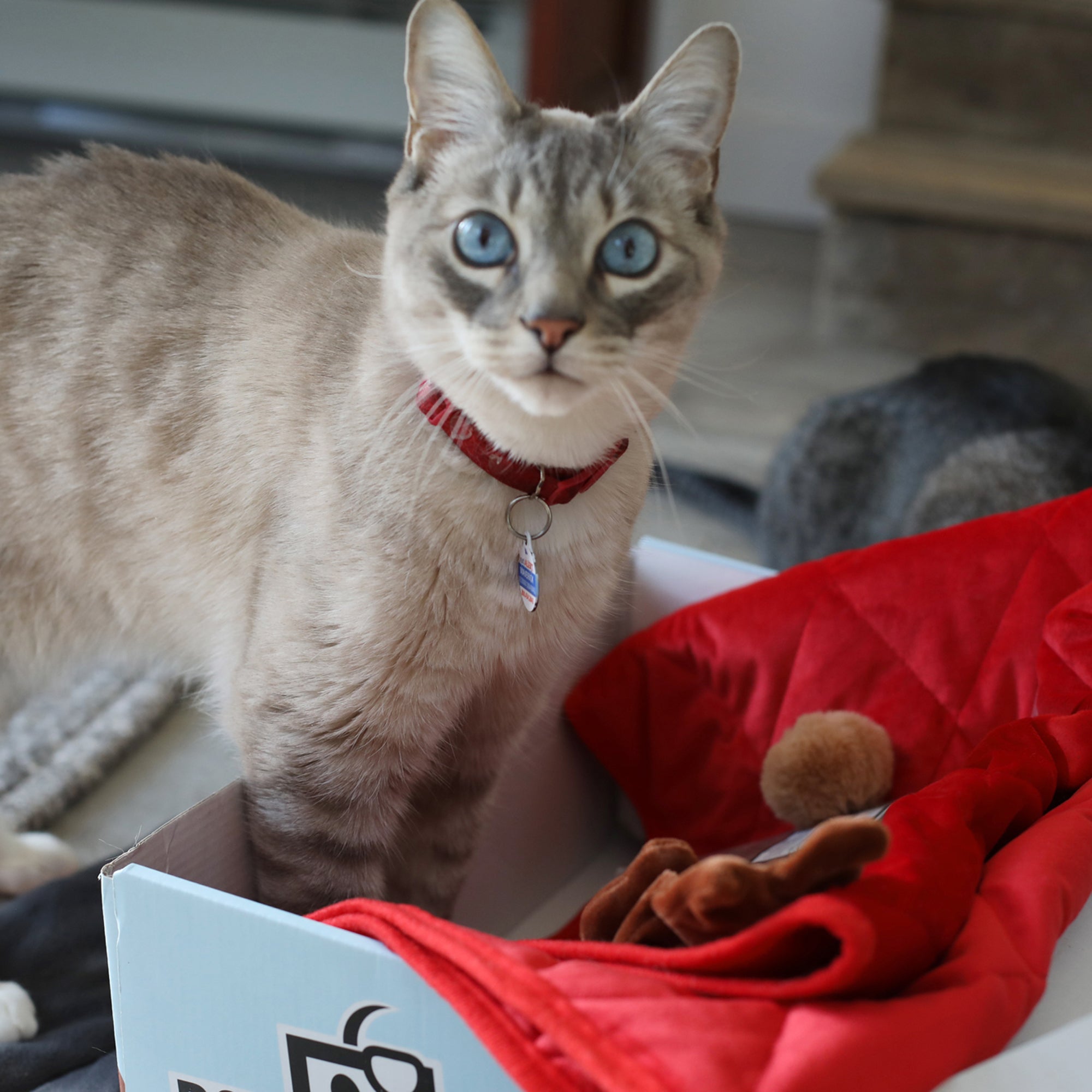 Get a FREE velvet cat blanket (sold on Amazon for $34.99). Add the blanket and use code VELVET at checkout.

*Free shipping in the continental U.S. Alaska, Hawaii, Puerto Rico $15. Other shipping rates may apply on select labeled heavy items.

Plans automatically renew and you are committing to the length of your BoxDog plan.